Fire Blanket 1x1m Emergency Survival
Fire Blanket makes your life easier. The PERFECT life saver tool for your home...
Get 50% Off Today: LIMITED Quantity Available!
FREE Shipping: No Surprises At Checkout! 
Fire-Emergency Must Have That You Won't Regret Buying
Fires have been on the rise and safety is the number one priority for us and all of our loved ones.
This emergency blanket allows you to be prepared for any situation where a fire may occur. Leaving you better safe than sorry
Fits easily anywhere in your house and easily accesible and cheaper than the cost of a regular fire extinguisher.
Flame resistant built to protect and shield your body to keep you safe and also put out small fires.
You don't want this to happen to you house!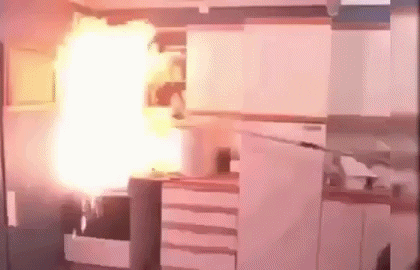 Benefits:
Easy to store - Built with a compact design allowing to easily fit into cabinets, living rooms, or even mounts on a wall or anywhere you feel a fire may likely occur.
Reusable - Can be easily be cleaned, washed, and reused. Saving you money and saving lives all-in-one
Fiberglass protection - Lightweight woven fiberglass that helps protect you from severe/brutal burns and also aids in smothering down small flames.
Product Features:
• Package includes: 1 Fire Emergency-Blanket
• Material: Fiberglass cloth
• Size: 40' x 40' / 1 m x1 m
• Color: white
Money back
Famerain is committed to providing a smooth buying experience with strong customer service. If you aren't satisfied with your purchase, contact us and we'll issue you a refund.